What Are Dating Websites?
Dating websites are one of the earliest online dating services. Singles who sign up for their service are usually asked with several questions such as their purpose for signing up, what they're looking for in a partner, their hobbies, preferences and other specific requirements.
The service makes use of a matchmaking system to identify which singles are compatible with each other based on the data provided.
How Relationships Develop
Meeting a romantic prospect through a dating website holds a certain extent of promise. Assuming that all the data provided by both parties are accurate, the chances of compatibility are already high.
From there, it no longer matters how you met because it is all up to you to determine if there's chemistry between you. You can start chatting, talking on the phone, or texting each other until you're ready to meet. From there, nature will take its course.
Just like any other relationship, a romance that has been found online cannot be forced. Only the two parties involved would be able to determine if they can carry on a relationship with each other or if they would click as a couple.
One thing is certain though, the element of compatibility is there. Still, it has been proven many times that compatibility is not always the key to a successful romance. Mutual differences that can very well be managed can also result in a happy and fruitful relationship.
Success Rate
Research shows that couples who meet via dating websites get married quicker compared to those who meet through friends, in the workplace, or via other means. It has been stated that 17% of marriages nowadays start with online dating. That equates to 1 in 5 relationships or 1 in 6 marriages.
The research also reveals that online marriages are more likely to survive the first year. That means that these couples are less likely to separate or file for a divorce within the first year of their marriage.
Moreover, couples who met online are also reported to have higher marriage satisfaction. Some of the contributing factors are a higher compatibility rates and less pressure coming from peers since they are the ones who are fully in control of their relationship.
Why They End
Relationships or marriages that started online come to an end due to exactly the same reasons as with other conventional relationships. Lack of communication is the main reason followed by cheating using dating apps and the inability to make time for each other.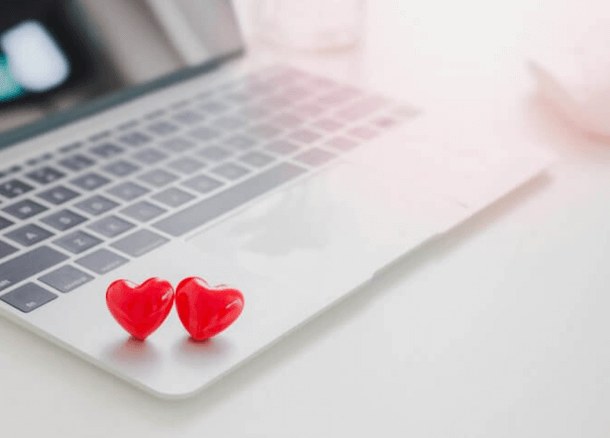 Another reason is incompatibility issues which actually come as a surprise since a couple who met online are matched by the online dating service using a matchmaking system that identifies strong compatibility.
This only proves that a relationship that's bound to end will always find a reason while a relationship that's bound to last will always find a way.
Top Online Dating Websites
If you have money to spend, Match.com's paid services might be your winning ticket to finding a life partner that best suits your ideals and requirements.
If you're a hopeless romantic who wants to try your luck at love and friendship, eHarmony is one of the top choices of single adults who want to meet a compatible partner.
For those who want to break the monotony of conventional dating, Coffee Meets Bagel proves to be one of the dating websites that feature singles with unique and fun personalities.
Date My Age is created for mature singles 40 and up who are looking for serious romance.