What Are Dating Phone Apps?
Dating Apps are downloadable mobile phone applications that make use of the smartphone's GPS location capabilities to identify other registered members who are online and just nearby.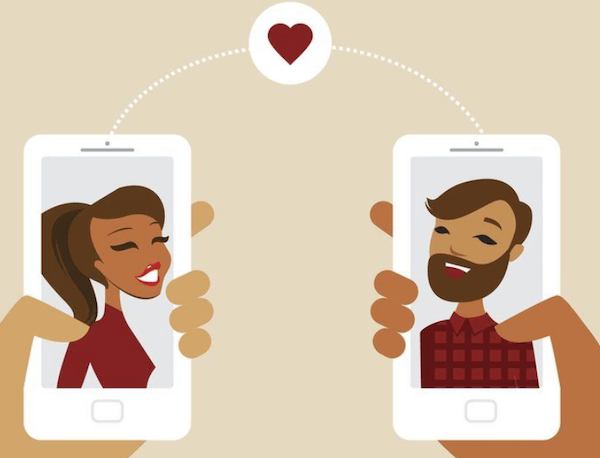 There are many online dating apps that surfaced nowadays. Some have similar features while others have unique add-ons to attract many other new users.
Dating apps are very common among the younger generation. It has been reported that a lot of teens as young as 15 – 16 years old are accessing various dating apps despite the constant reminder about age restrictions.
The highest percentage of users falls under the 18 – 29 years old age group; 60% are men while 40% are women. Statistics also reveal that for the year 2019, 39% of American couples met online via an online dating app.
How Relationships Develop
Online dating apps are created for singles that are looking for romantic or friendly connections. Since there is a social media element for every online dating app, users can access various profiles and images of the other members.
From there, they can establish a connection by way of chatting or direct messaging. The users can also access active members who are nearby via their smartphone's GPS features. This makes an instant meet-up a huge possibility.
Relationships usually develop through a "getting to know each other" phase. Members have the option to carry on with the chatting and messaging for as long as they want until they finally decide to meet up.
Otherwise, if they are within the same area at the same time, they can always arrange a meet-up to score an instant casual date to determine if there's physical attraction or chemistry.
Success Rate
Over half of Americans who have used online dating apps state that they have a positive view of online dating and that it's the easiest and most convenient way to meet new people.
In fact, 72% of singles believe that relationships that begin online are just as successful, or even more successful, than those that began offline.
20% of committed relationships to date began online. Common interests and physical attraction are said to be the most important factors that can spell success.
Moreover, when it comes down to the longevity of the relationship, 64% of individuals who use online dating apps consider compatibility as an important factor while 49% state that attraction to physical attributes is more important.
Why They End
Dating apps offer a "trial and error" method of finding a compatible partner. Once a relationship has been established, it can no longer be regarded as different from the other types of relationships that started offline or via traditional means.
Basically, relationships change and grow through different phases. They can change from physical attraction to honeymoon all the way to conflict, resolution, and sad endings.
Couples who met via online dating apps go through the same phases. No single relationship is spared from such a vicious cycle. Some manage to overcome the obstacles and avoid having sad endings but not all are bound to become successful in the end.
Given the circumstances, couples who met via online apps are more prone to "ghosting". This refers to that point wherein one decides to break off the online or email relationship by means of stopping all communication without any warning.
This may be a sad truth but it's one of the realities that happen in most relationships that start online.
Top Online Dating Apps
Tinder is a well-known dating app that has become famous for its swiping mechanics. It offers a fun way to socialize and to view the profiles of other members. It also has a reputation for being a source of hookups.
Bumble is a dating app that allows you to highlight your best self. You can build an impressive profile to establish a strong online presence. This interactive app is location-based and allows females to make the first move with matched male members.
Badoo is a social networking app that focuses on dating and connecting singles together. One of its features is geo-location which allows its users to discover nearby members for a quick date, hook up or casual meet up.
Happn is a social networking site and dating app rolled into one. It allows its users to like or dislike other members. For users who "like" each other, they can readily chat, interact and share information about each other.